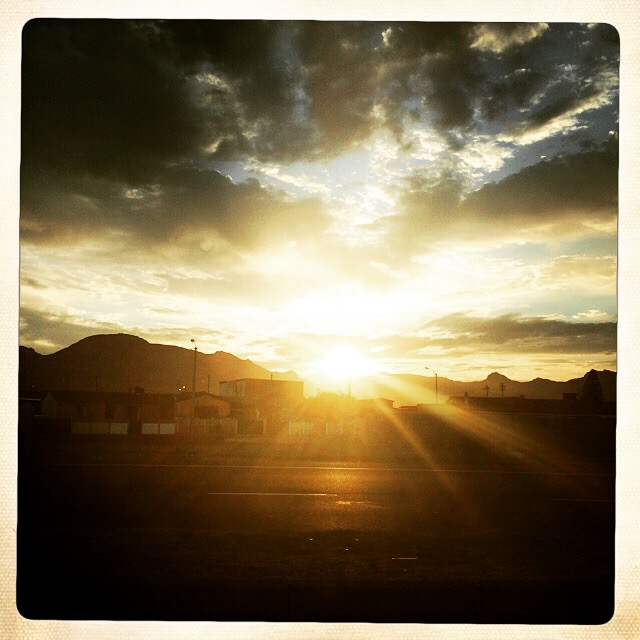 ---
JOURNAL ARTICLES
(2017) "Under the Umbrella: Stories from the margins of the movement" Educational Philosophy and Theory. Routledge.
(2016) "Critiquing the politics of participatory video & the dangerous romance of liberalism" Royal Geographical Society, Area, 48.4, 405-411. 
(2015) "The Philosopher and his Poor: The Black as object of political desire in South Africa" Politikon. 42(1), 123-127, 2015.
(2015) "Addressing sexual violence and rape culture: Issues and interventions targeting boys and men" Agenda: Empowering Women for Gender Equality. 29(3), 2015.
 (2015) "Hong Kong 2014: l'étrange révolution des parapluies." Trans., Erik Bordeleau. Spirale, Winter, Number 251, 2015.
(2014) "Critiquing the politics of participatory video & the dangerous romance of liberalism" Special issue, Critiquing participatory video: Experiences from around the world. Area, 2014.
(2014) "Building community through filming community: The process behind collaborative filmmaking in Johannesburg and Montreal" Point of View Magazine. Issue 82, Fall 2013.
(2013) "We won't move: The suburbs take back the center in urban Johannesburg." CITY: Analysis of urban trends, theory, policy, action. Taylor & Francis. 17(3), 400-408, 2013.
(2012) "We are prepared to die on this land: Race and land occupation in Crossmoor settlement." Oriental Anthropologist. Volume 12(2), 2012.
(2012) "'We grew as we grew': Visual methods, social change and collective learning over time." Special issue, Visual Methodologies in Educational Research, South African Journal of Education. Volume 32(4), November 2012.
(2009) "The Smell of Money: Alberta's tar sands". The Commoner: A web journal for other  values. Winter 2009.
(2008) "Uncomfortable Collaborations: Contesting constructions of the poor in South Africa". Review of African Political Economy (ROAPE). London: Taylor & Francis. Issue 116, June 2008, 255-279.
(2006) "'I'm too young to die': HIV, masculinity, danger, and desire in urban South Africa" Gender and Development. London: Oxfam. 14(1), March 2006, 57-68. ISSN 1355-2074. Walsh, S., Mitchell, C. 
(2004) "Visualizing the politics of innocence in the age of AIDS" Sex Education. London: Routledge. 4(1) 35-47. Mitchell, C., Walsh, S., Larkin, J. 
(2002) "The Soft Cover project: youth participation in HIV/AIDS interventions" Agenda: Empowering women for gender equity. Durban: Agenda Feminist Publishing. 17(53, 106-112. Walsh, S, Mitchell, C., Smith, A. 
(2002) "A Blindfold of Compassion: Women as Pawns in the New War?" Feminist Media  Studies: London: Taylor & Francis, Routledge. 2(1), 153-155. Walsh, S. 
BOOK CHAPTERS
(2015) On Collective Practices and Collective Reflections, in J. Mistry and A. Schuhmann (Eds) Gaze Regimes: Film and Feminisms in Africa. Johannesburg: WITS University Press. Walsh, S., Lalloo, A. and J. Mistry 
(2014) Speak for Yourself: The cultural politics of Participatory Video, in E. Winton and S. Turnin (Eds) Screening Truth to Power: A reader on documentary activism. Montreal: Cinema Politica.
(2014) The Nomad, Refugee, the Developer, and the Migrant: Four stories of inner-city travelers in Johannesburg, in G. Lean, R. Staif, and E. Waterton (Eds) Travel and Imagination. Surrey, UK: Ashgate.
(2013) Ethnographies of invasion and adaption: Africans and Indians occupy land together in a Chatsworth shack settlement in A. Desai and G. Vahed (Eds) Chatsworth: The making of a South African Township. Durban: UKZN Press.
(2013). Managing Crisis and Desire in South Africa in M. Dawson and L. Sinwell (Eds) Contesting  Transformation: Popular Resistance in Twenty-first Century South Africa. London: Pluto Press.
(2012). We won't pay to discuss our own poverty! Activist Interventions into the 'Open Space' of the World Social Form in P. Waterman and J. Sen. World Social Forum: Critical Explorations. Delhi: Open World.
(2012). "We Grew as We Grew": Investigating visual methods with three young people over time in B. Tejerina and I. Perugorria (Eds) Global Movements, National Greivances: Mobilizing for 'Real Democracy' and Social Justice. Bilbao: Universidad del Pais Vasco.
(2012). Challenging Knowledge Production with Participatory Video in Milne, E-J, et al Handbook of Participatory Video. London: AltaMira Press.
(2010). Knowledge and Power in South Africa: Xenophobia and survival in the post-apartheid state in Aziz Choudry and Dip Kapoor (Eds) Learning from the Ground Up: Global Perspectives on Social Movements and Knowledge Production. New York: Palgrave-MacMillan. Walsh, S. and Desai, A. 
(2010). The Smell of Money: Alberta's Tar Sands in Kolya Abramsky, George Caffentzis, Sergio Oceransky, Ramon Fernandez Duran and Massimo De Angelis (Eds) Sparking a Worldwide Energy Revolution: Social Struggles in the Transition to a Post-Petrol World. Oakland, CA: AK Press. Walsh, S. and Stainsby, M. 
(2009). Ethnography-in-Motion: Neoliberalism and South African shack dwellers' movements in D. Kapoor and S. Jordan (Eds) Education, Participatry Action Research, and Social Change: International Perspectives. New York: Palgrave-MacMillan.
(2008). I'm too young to die: HIV, masculinity, danger and desire in urban South Africa. In Welbourn, A., with J. Hoare (Eds) HIV and AIDS. Oxford: Oxfam. Walsh, S. and C. Mitchell 
(2007) Speaking for ourselves: Visual arts-based methodologies in working with young people to address gender violence in F. Leach, C. Mitchell (Eds.) Combating Gender Violence in and around Schools. London: Trentham Press. Mitchell, C., Walsh, S., Moletsane, L. 
(2007) Power, Race and Agency: Facing the Truth with Visual Methodologies in DeLange et al (Eds.) Putting People in the Picture: Visual methodologies for social change. Netherlands: Sense Books.
(2006) 'If I don't die first': Fire, water and women in the shack settlements of Durban. In Un-Dressing Durban. Durban: University of KwaZulu Natal.  
(2006) From Behind the Lens: Digital Data. in G. Knowles, L. Neilsen, A. Cole and T. Luciani (Eds.) The Art of Visual Inquiry. Toronto: Backalong Books. Walsh, S., Mitchell, C., Weber, S. 
 (2005) Losers, Lolitas and lesbos: Visualizing Girlhood in C. Mitchell and J. Reid-Walsh (Eds.) Seven to Seventeen: Tween Studies in the Culture of Girlhood. London: Peter Lang.
(2004) Artfully Engaged: Arts Activism and HIV/AIDS work with youth in South Africa in G. Knowles, L. Neilsen, A. Cole and T. Luciani (Eds.), Provoked by Art: Theorizing Arts-informed Inquiry. Toronto: Backalong Books. Walsh, S., Mitchell, C.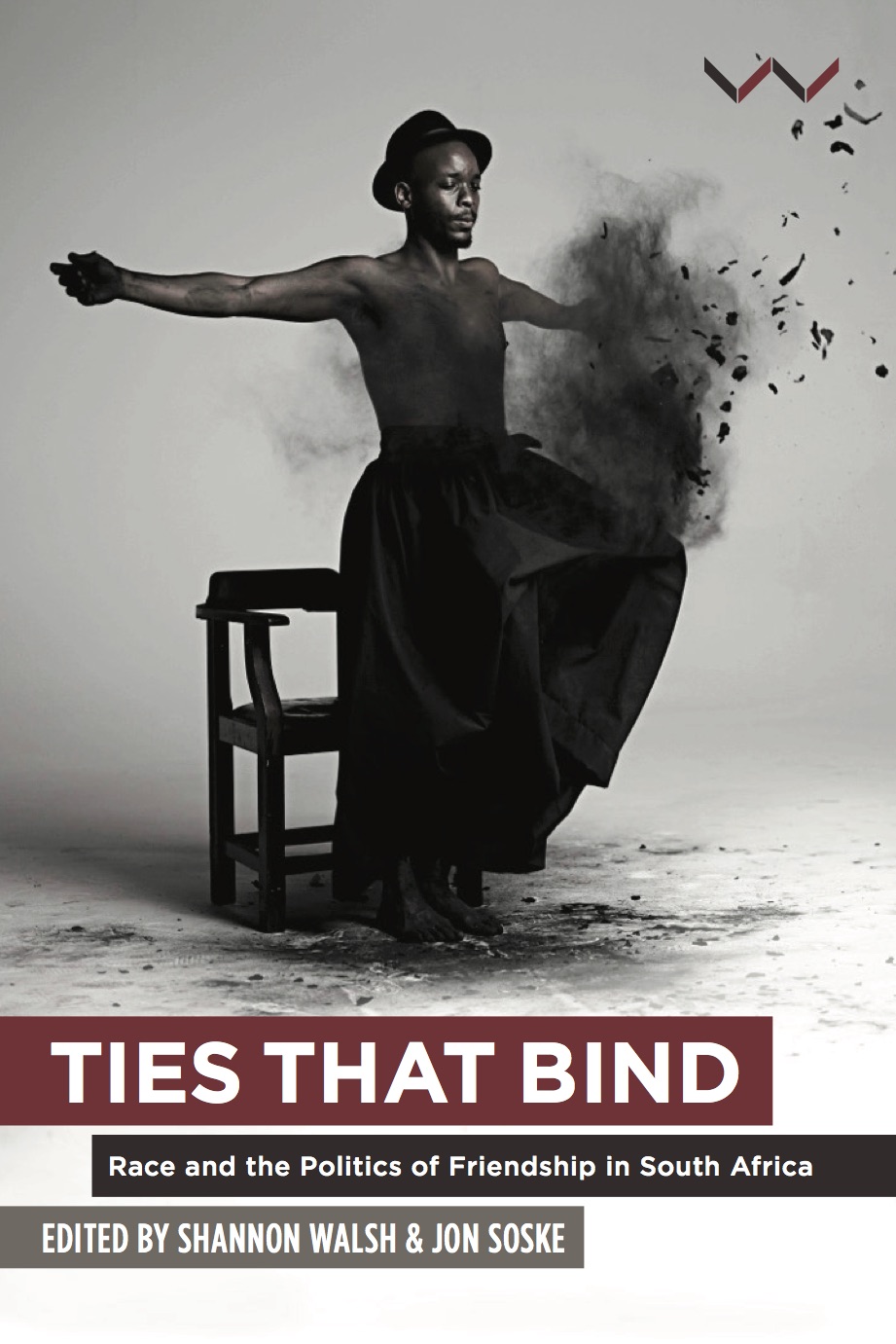 The Ties That Bind: Race & the Politics of Friendship in South Africa
A book edited by  Shannon Walsh & Jon Soske
2016
---
 Writing in 1896, Olive Schriener, arguably the most radical critical of colonial policy of her day, argued that a racial apocalypse could only be averted if South Africa's white population ruled the country in the spirit of friendship: "a course of stern unremitting justice is demanded from us towards the native...we [must] raise him & bind him to ourselves with indissoluble bonds of sympathy & gratitude". By tying the responsibilities of colonial governance to the cultivation of an unbreakable emotional bond, Schriener articulated a vision of friendship that served as both an instrument and outcome of the civilizing mission, replacing a precarious rule of brutish violence with the cultivation of a Native subjectivity that was bound by affection and gratitude to the (former) colonial master. Strikingly, a virtually identical rhetoric can be found in the writing of white South Africans, ranging from the "progressive" segregationist Jan Smuts to the liberal author and politician Alan Paton, from architect of Apartheid Native Policy Henrik Verwoed to the young radical Patrick Duncan. In the 1930s and 40s, a social scientific version of this language develops under the sponsorship of the European-Native Joint Council Movement and the South African Instrument of Race Relations. Whether articulated as a politics of colonial uplift, separate development, or racial equality, each of these projects takes as its object the emotional life of the colonized and envisions its outcome as generating bonds of affection between black and white. A complete history of colonial power in South Africa must therefore incorporate a genealogy of the language and practices of friendship.